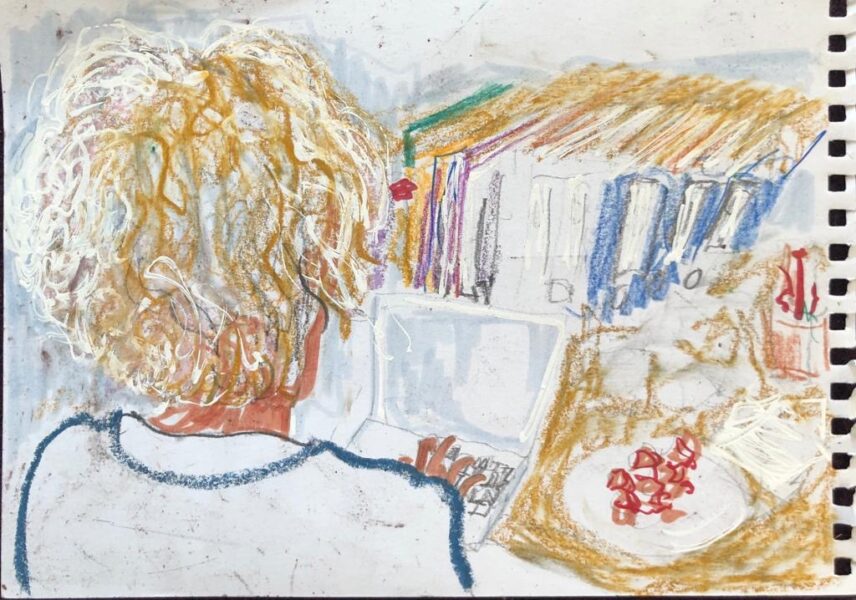 «Kunst ist das gesellschaftliche Agieren in anderen Möglichkeiten.» Seit den frühen 1990er Jahren arbeitet Sibylle Omlin im Kunst- und Kulturbereich, schreibt, kuratiert Ausstellungen und Festivals, organisiert Interviews, Führungen und Werkgespräche. Sie hat sich spezialisiert für Oral history und das Coaching von Kunstschaffenden (Beratung, Feedback zu Werken, Vernetzung, Nachlässe). Sibylle Omlin versammelt Kenntnisse in zeitgenössischer Kunstgeschichte, Literatur, wissenschaftlicher Recherche und Journalismus. Ihr Extra: Land Art, Performance und zeitgenössische Kunst im Nahen Osten und im Iran.

Kennenlernen? Warum nicht über einen salon nomade, eines ihrer persönlichsten Projekte.


«Art is social acting within other possibilities.» Since the early 1990s, Sibylle Omlin has been working in the field of art and culture, writing, curating exhibitions and festivals, organizing interviews, guided tours and discussions of works. She is known for her work in oral history and coaching of artists (consulting, feedback on works, networking, bequests). Sibylle Omlin gathers knowledge in contemporary art history, literature, scientific research and journalism. Her extra: land art, performance and contemporary art and culture in the Middle East and Iran.

Get to know her? Why not by salon nomade, one of her most personal projects.